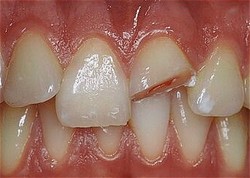 As we get a little older, our teeth begin to change and are prone to decay.   There are many possible reasons for this change in your smile.  These reasons can include bruxism (teeth grinding), general decay, cracked fillings, root canals, and many others.  If your tooth is beyond repair with a filling material, we may recommend that the best viable option to save the tooth is a full crown.   The reasons for this type of restoration in a badly damaged tooth are durability, cosmetic appearance, and overall support of the chewing function.
Types of Crowns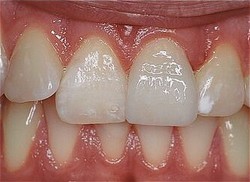 If we decide that you are in need of a full crown, there are a few different options for the repair of your tooth.  These options include a full porcelain crown, a porcelain fused to metal or gold crown, or a full gold crown.  We will make the determination as to which of these options is the most appropriate for your situation. You can be comfortable in knowing that your new tooth will be virtually unnoticeable and will flawlessly complement the rest of your smile.
Crown in One Appointment
Imagine having a crown completed in a single visit with no messy impressions, no sending to a lab and waiting two weeks with a temporary crown? Thanks to the exceptional precision of CEREC 3D technology we can create beautiful computer generated porcelain restorations that are durable and practically invisible all in a single visit.
CEREC is short for Chairside Economical Restoration of Esthetic Ceramics or CEramic REConstruction. It is a method of CAD/CAM dentistry. Moore Family Dental is proud to have the latest CEREC equipment in our Amherst dental office. This technology allows us to provide our patients with inlays, onlays, crowns and veneers in only one appointment. Contact us today to learn how this technology can deliver amazing dental results while saving you time.