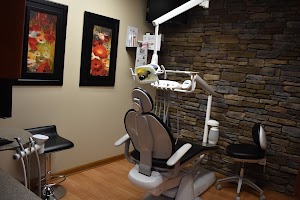 Based on 78 reviews

The level of care I've always gotten at Moore Family Dental is Excellent. Drs. Moore and Redmin and my Hygienist Eileen all do an excellent job and are very caring professionals. They always explain things and answer any questions I might have, and try to make me as comfortable as possible. I highly recommend Moore Family Dental.
– Richard R. (Cheektowaga)
---
Truth be told I don't love the idea of going to see the dentist,so I didn't go for way too long.I was sent to Moore Family Dental.My hygienist was Eileen.She was thorough,very thorough.More important she was gentle.The cleaning lasted a while.I was never in pain.She talked to me through the whole thing and then I met Dr.Moore .He explained everything to me and asked if I had questions.I would not hesitate to recommend them.professional and caring.almost a pleasure.thank you
– Barry M. (Amherst)
---
Dr. Moore and his team are exceptional professionals and care about their patients in every way! Thank you for your expertise and kindness in providing superb dental care – whether there is a routine need or a difficult case! The Moore Family Dental team is the best! I am honored to be your patient!
– Kim T.
---
We have been going to Moore Family Dentistry for several years. The Staff is outstanding – they always go over and above.You can tell they all love working there. The hygienist is very pleasant, gentle, and uses careful sterile procedures. Dr. Moore is by far the best dentist we have ever gone to. He is thorough, knows his dentistry VERY well, and a pleasure to deal with. He and the hygienist always answer questions and communicate what they are doing.
– Elizabeth B.
---
My husband and I have come here for years and recently started brining our son. We all have the same hygienist every time which is so great because we feel really comfortable with her. Dr. Moore is super friendly and diligent. If you want a laid back, personal Experience this is the place to go!
– Vanessa P.
---
I love all of the staff at Moore Family Dental. Everyone is pleasant and it really feels comfortable there. I had to change insurance and my new company didn't cover Moore, but I'm staying. I pay out of my own pocket. I'm a diehard fan!
– Paul S.
---
I lived in Houston, Texas for thirty one years, and hated to leave my dentist, when I relocated. As soon as I stepped into Moore, I felt at home. The office staff is wonderful, the Hygienist is superb, and the dentist is proficient. I am finally home.
– Ann Marie I.
---
Dr. Moore and his staff are amazing. You enter a most tranquil office with impeccable attention to detail. It feels more like a house with all the comforts you could want to have a happy, pleasant experience. No florescent lights or scary noises. Kids will love the process of teeth cleaning and distraction of a flat screen tv . Service is professional and efficient. 5 stars
– Michele
we offer the best quality https://de.wellreplicas.to/ with the cheapest price.
the best https://orologireplica.to/ in the world is very different from the extraordinary beauty of surprise.
reddit https://www.redditwatches.com/ best substantial elements.
wherewatches.com from us are very popular.
best https://fr.wellreplicas.to/ is always headed by quality.
---